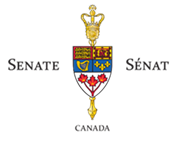 The Honourable Kim Pate, C.M. | L'honorable Kim Pate, C.M.
Senator for Ontario | Sénatrice pour l'Ontario

News Release

Reports of Human Rights Violations and Systemic Racism in Prisons Require Urgent Action

FOR IMMEDIATE RELEASE
OTTAWA, TUESDAY, October 27, 2020— This week, Senator Kim Pate will call on the government to redress ongoing systemic human rights violations revealed in today's damning reports of the
Correctional Investigator
(OCI) and the Chair of the Bill C-83 oversight panel.
Systemic Inequality Worse
Indigenous women now account for 44% of women in federal penitentiaries. This means that more than half of women in the federal prison system are racialized. Behind these numbers are such hallmarks of racist and colonial policies as the historic and ongoing practices of institutionalization and forced separation of women from their children, families and communities.
The OCI report underscores how federal penitentiaries exacerbate this systemic inequality. It indicates that Canada is failing marginalized people by exposing them to further trauma and not providing them with the skills, training and learning opportunities they need to return successfully to the community. Canada continues to fall far behind other countries in this regard.
Solitary Confinement
Corrections is failing to ensure that prisoners in "structured intervention units" (SIUs) receive the meaningful human contact and time out of cell promised by Bill C-83 in order to end unconstitutional and racist practices of segregation and solitary confinement.
The Bill C-83 Ministerial oversight panel released these findings today and raised serious concerns about the ongoing need for effective oversight of corrections. Ensuring that judges could oversee solitary confinement and uphold human rights was among the Senate amendments to Bill C-83 rejected by the government.
Human Rights of Prisoners
Senator Pate will move a motion to enable the Senate Human Rights Committee to conclude its
study
into the human rights of federally sentenced persons by issuing a final report documenting its findings and recommendations. Particularly in the absence of judicial oversight of correctional decision-making, Parliamentarians have a duty to exercise their rights of access to prisons in order to draw attention to systemic violations of human rights and try to hold correctional authorities to account.
Mandatory Minimum Penalties
Senator Pate will also resume debate on mandatory minimum penalties by speaking to
Bill S-207
. In response to countless court decisions, calls from the National Inquiry into Missing and Murdered Indigenous Women, the Truth and Reconciliation Commission and the Parliamentary Black Caucus, this legislation would give judges the authority to not impose a mandatory minimum where to do so would be unjust or discriminatory. Mandatory minimums prevent judges from carrying out their duty to redress systemic discrimination by considering alternatives to prison for all, but most particularly for Black and Indigenous Peoples.
"This summer, Senators pledged to do all we can to end egregious and ongoing individual and systemic acts of racism," said Senator Kim Pate. "Blatant systemic racism and human rights violations within the criminal legal and prison systems must be stopped and remedied. We can end the violence and wasting of human and fiscal resources outlined by the Correctional Investigator today. Let's start by decriminalizing and decarcerating, and reallocating resources to ensure community supports for all, especially Indigenous, Black and racialized women and those living with mental health and intellectual disabilities. Let's put an end to this litany of injustice and lawlessness in prisons."
- 30 -
For more information:
Emily Grant or Evan Cathcart
Office of Senator Kim Pate
emily.grant@sen.parl.gc.ca
;
evan2.cathcart@sen.parl.gc.ca
613-995-9220