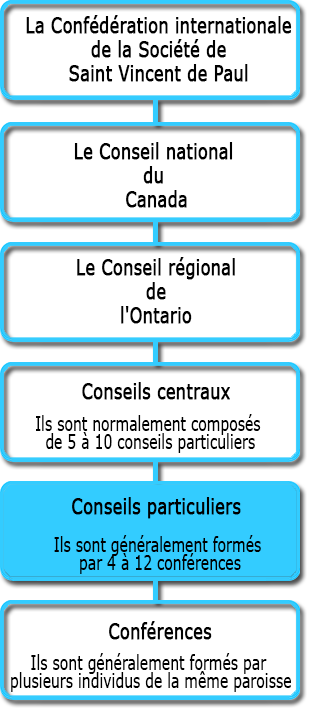 Kitchener/Waterloo Particular Council
• Adresse: Unit 253, 55 Northfield Dr. E, Waterloo, N2K 3T6

Kitchener Particular Council oversees the functions of 15 affiliated conferences in Kitchener-Waterloo and is run by an executive comprising an elected president and officers appointed by the president. General meetings to which all conferences are invited to send delegates, often feature speakers from the community to discuss issues about which members might interested. Conferences in our region work diligently to feed, cloth, advocate and support those in need in our community. The Council also owns two buildings in downtown Kitchener in which Marillac Place, a maternity home, operates under the direction of an independent board.


Conférences