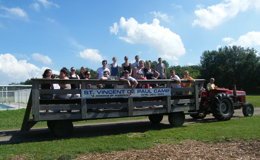 Windsor Essex Youth is thriving, with fifty-two members and expected to increase every September with a decline throughout the year. We currently have six campus ministers/ youth advisors that are involved with the group to help direct the youth in the best interest of the Society. In June (2010), we traveled to Toronto for the AGA with Seven youth, and our spiritual director, Sr. Janine Rocheleau. We are looking forward to our future experiences, to be gained to increase our faith and spirituality.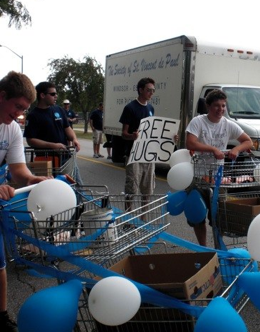 As a group we are continuing to work on revitalizing each school to continue the growth within our community at the exponential rate. This past summer we took part in several parades to collect food for The Unemployment Help Center; the Tecumseh Corn Fest, and The Canada Day Parade were events we participated. Throughout the year we have bake sales within conferences and at local parishes. We have enjoyed our time getting to know the community while attending local events that support the need that is present in Windsor- Essex. We've supported Holy Names of Essex Fish Fry which is held annually.
We continue to support St. Alphonsus Parish by assisting in bring food, clothing, and vouches to those in need every Saturday; each school conference is assigned each week to help out. For the last fifteen years St. Annes and L'Essor Conferences have been making lunches for the Downtown Mission, the Divine Mercy Food bank and the marginalized students at Assumption High School. At Christmas each year we have adopted families to assist them throughout the holiday donating over one thousand dollars. We have volunteered time for assisting conferences when needed and unloading trucks for bed deliveries.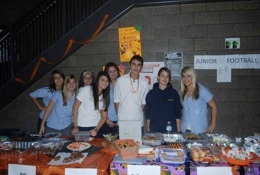 This last year was the second youth retreat. The retreat turned out to be a success with approximately twenty-five youth across Canada attending, we were able to enhance our faith in helping us serve the poor and educate the youth on their mission. We blended fun with faith by taking part in activities and a youth mass that left an experience in our youth's minds that may change the way that everyone thinks. We are looking forward to taking part in the retreat again next year, as the Windsor Youth will be hosting it, again at the Bothwell SDVP Camp. This year we plan on sending 12 youth to the FamVIN/World Youth Day festivities in Madrid, Spain. We have been making connections with youth across Canada – and plan to meet with youth from Alberta for the FamVIN/ WYD events. Future goals of youth are to have increase youth activity nationally and are well on our way.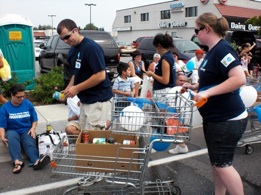 In Windsor Essex we are seeing increasing demand with the needy, which can be due to the fact that we have one of the highest unemployment rates in Canada. With increasing need we are seeing clubs and organizations work together to collaborate when working with the poor. Our Saturday morning home visits are increasingly growing in numbers with ten to twenty visits per Saturday occurring. The youth play a large role in this by doing the delivery and making the home visits.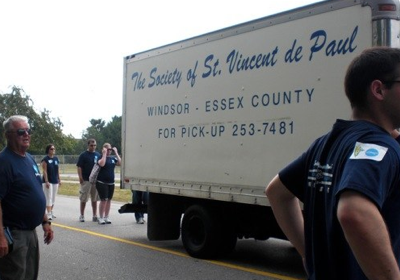 We would like to extend our gratitude and thanks to Windsor Central Council and Ontario Regional Council for their spiritual and financial support to complete our work as missionaries of Christ.