North of 60 - Summer 2020 News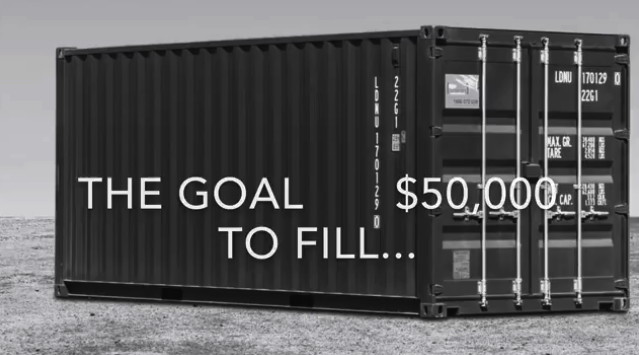 Hello Sisters and Brothers,
I hope you and your family are well in spite of these uncertain times. North of 60 has been greatly affected by COVID-19. The closures of schools and parishes has eradicated the gathering of food items and funds. This year, our local sites have needed to purchase food we would normally have received as a donation.
New to us, but not our sisters and brothers in the north, are bare grocery shelves. The most important food item – flour, has been almost impossible to find. Coupled with signs restricting the amount a Vincentian can buy on many items we need, has been frustrating and worrisome.
I feel certain this is not news; Nothing deters a Vincentian!
We have been resourceful! A GoFundMe page was initiated by 2 of our local sites to reach out to supporters in Peterborough and Kitchener-Waterloo. Take a peek.
https://charity.gofundme.com/o/en/campaign/ssvp-arviat2020
- Created by Peterborough to help feed Arviat.
https://www.canadahelps.org/en/charities/society-of-st-vincent-de-paul-kitchener-particular-council/campaign/northof60/
- Created by Kitchener-Waterloo to feed Baker Lake/Chesterfield Inlet
We are working hard to fill at least one sea container for each community. This is a reduction for two of our communities. However, when speaking with the Sisters and Priests up North, without hesitation they tell me how much their communities are praying for us. They are very concerned for our health and safety. I have explained our current situation and as usual they continue to express only gratitude for all that we will accomplish.
If you are wanting to support North of 60 communities in some way this summer, please reach out to the Conferences, Councils shown below.
The community of Rankin Inlet (Ottawa CC), Whale Cove (St. Raphael's Burlington), Arviat (Peterborough PC), Naujaat (St. Catharines CC), Baker Lake/Chesterfield Inlet (Kitchener-Waterloo PC), Taloyoak (St Patrick's Markham), Kugaaruk and Gjoa Haven (Ontario Regional Council).
Stay Safe, remain well.
Pegg Leroux
North of 60 Chair
pegg@ssvp.on.ca