NORTH OF 60 Fall Report
Great news – all the sea containers arrived safe and sound. Our northern sisters and brothers have been working very hard to unload and sort the food for their hamper program.
Each community has its own distribution process – some distribute twice in a month, while others distribute once a month; some feed the elders first and then the families at a later date. They absolutely know what is best for their community. However, I can assure you that all the families are over joyed with our gift giving and very pleased with the food items we have sent northward.
Chesterfield Inlet is a new community to North of 60. I received an email from Father Quang, the resident priest there, and he was amazed by the quality of the food sent.
Johna Johnson of Taloyoak said she had some sore muscles from moving the food but she also had a smile on her face.
The pictures below are from Father Daniel and his parishioners – the teens said they were making food mountains!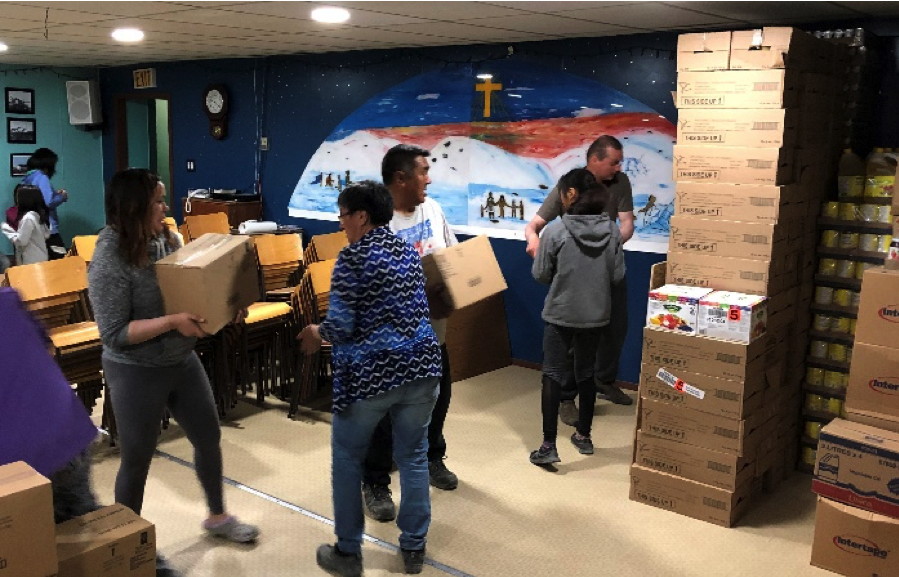 Father Lukasz from Gjoa Haven also sent their thanks; as he put it – GREAT JOB the best container yet!!
My sisters and brothers, I truly wish I could implant their exuberance in this note – you must trust me. I know we have seen and heard from Father Lukasz, Father Daniel and Father Marcin when they visited us, but the families and their children, are even more animated.
We are doing wonderful work and the distance between us is lessening. Claire and Lawrence Heal from Ottawa Central Council traveled to Rankin Inlet this year. Michael Wasney and Louella Silveira from Saint Patrick's Conference in Markham are planning their trip to Taloyaok. I am planning a trip to Baker Lake. We will be neighbours, we will be that one, REALLY BIG loving family.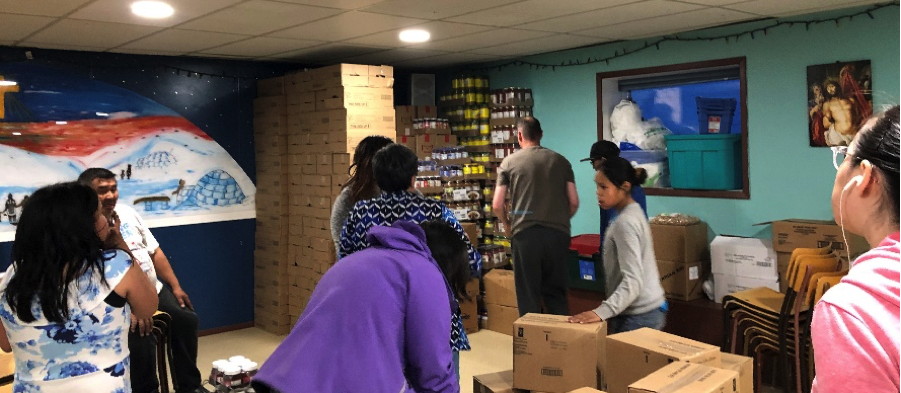 God Bless,
Pegg Leroux, North of 60 Chair