North of 60
February 2019 Report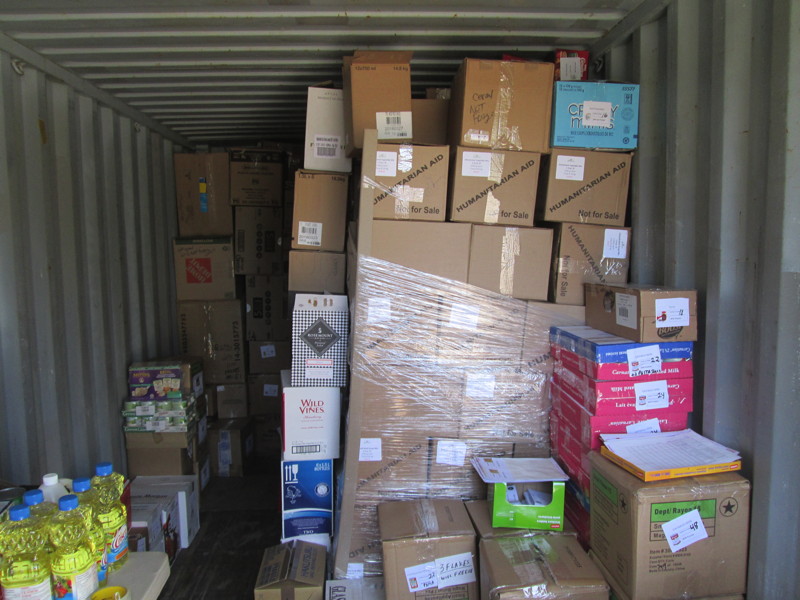 Still very early but we are in motion. The summer of 2019 will be busy with food being gathered for our northern sisters and brothers in nine communities. This summer, North of 60 is reaching out to two new communities – Chesterfield and Arivat.
We continue to have an impact and presence up north with Windsor -Essex CC gathering for Gjoa Haven; Ottawa CC gathering for Rankin Inlet; St. Catharines CC gathering for Naujaat; St. Raphael's Conference Burlington gathering for Whale Cove. Their dedication and passion to the communities of North of 60 is the backbone and success of this project.
I also continue to say thanks to you my sisters and brothers. Your financial support through pass ups allows ONRC the continued support for Taloyoak and Kugaaruk. To date, both of these communities are hoping and waiting to be adopted. Regardless, both will receive food this summer from those pass-ups sent to ONRC for North of 60. I just had a quick but very fruitful visit at my home with Fr. Lukasz from these communities. He affirmed that the SSVP Conference in Taloyoak is going strong and that Kugaaruk is in open discussion and work to begin a conference there. Fr. Lukasz expressed how he is blessed with the strength and commitment of the Inuit of Kugaaruk. Added good news – we have new adoptions…Kitchener -Waterloo PC has adopted and will gather for Baker Lake. Lakeshore Particular Council has adopted and will gather for Arivat … and Peterborough PC is considering the adoption and gathering for Chesterfield.
North of 60 is exploring a new food adventure – 3.5% full-fat milk powder. Milk is a very expensive food item to purchase for the Inuit. Often families simply do with little to none in their diet. Here, there is only one supplier for this product and it originates in Manitoba. Product costs are manageable. The details for transportation with related drop off costs are being worked upon. This year it seems that 5 or 6 communities will be able to receive milk.
This is all the news to currently share – but stay tuned… each day until the ships sail this summer is an exciting, joyous, and ever evolving time with all of us working together. Blessings to you all,
Pegg Leroux
Chair North of 60