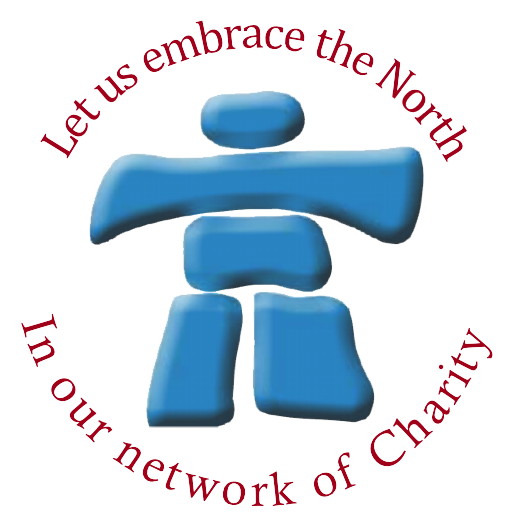 Hello Sisters and Brothers,
Hoping you and your loved ones are all well and able to keep safe.
North of 60 will be happening this summer. Only Heaven knows if the problems we encountered last summer may prevail for the summer of 2021. HOWEVER, I bought the "Forever Optimist" t-shirt and I have already begun reaching out to our Inuit leaders to share our plans.
It had been my hope to grow by one community this summer – that will not happen. Closed boundaries prevented the opportunity to meet in any new Inuit community. We will not forget them or their daily struggles and we will keep them in our prayers.
The summer of 2021, we will continue to feed our northern families. Last summer, food items were difficult to obtain in the south and sea containers were not always full. Yet, our Inuit families ever joyful, anxiously received our reduced quantities. So, please keep your fingers crossed that we will be able to send full sea containers in 2021 to those in need.
Your profound support is what keeps this much, much needed project alive – it cannot be done without you!! There will be more 'news' as we move into summer. The pandemic has changed lives even in the north and we are working to understand how best we can continue to serve. Should you want any further information or want to reach out to the Council/Conference Team in direct support of a community please do so.
Take a moment to view pictures of our Inuit friends and our growth with North of 60 Inuit (
https://ssvp.on.ca/socjus/en/inuit.php
)
Thank You for all your support – we cannot do this without YOU!
Pegg Leroux
Vice President Ontario Regional Council
Chair North of 60