HAPPY 2019!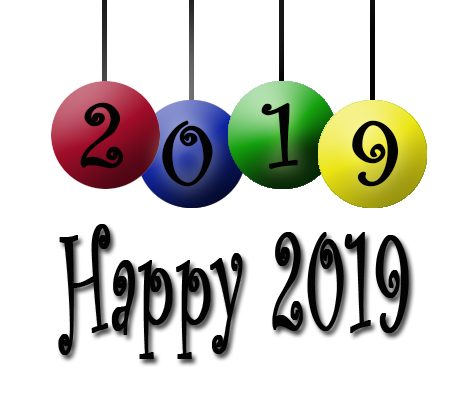 For most of the modern world, January 1 is New Year's Day. At the stroke of midnight bells are rung, lights are lit, people embrace, music and celebrations begin. Auld Lang Syne is sung around the globe in remembrance of times past and we wish our friends and neighbours a 'Happy New Year!'
I won't address this reflection as 'Happy New Year' because, of course, our new year as Catholics began on the first Sunday of Advent, December 2, 2018. By the time 2019 begins we have already been celebrating our new year for a month.
Our Christian New Year (First Sunday of Advent) isn't the only one, either. In 2019 the Chinese New Year (Year of the Pig) begins on February 5, Jewish New Year (Rosh Hashanah) will begin at sundown on September 29, Islamic New Year will begin in Canada at the appearance of the crescent moon on the evening of August 30. Sikhs will celebrate the New Year (Vaisakhi) on April 14 and the Hindi New Year will begin on March 22. There are many dates for people of many faiths; I am sure I have omitted some. All seem to share a time of new beginnings and commitment to faith and to others. What a beautiful world we live in!
My personal task for 2019 is to look within, to search my own failures and successes, and to pledge renewal. What will I work for this year? How can I be a better Vincentian? A better spouse? A better citizen? Most importantly, how can I live 2019 in tune with God and God's plan for me?
Teach me, O Lord, your way that I may walk in your truth:
direct my heart that it may fear your name.
I will give thanks to you O Lord my God, with all my heart,
and I will glorify your name forever.
(Psalm 86: 11, 12)
May God bless us and all those we serve in 2019,
Denise