The Year of St. Joseph
(Covid Reflection #10)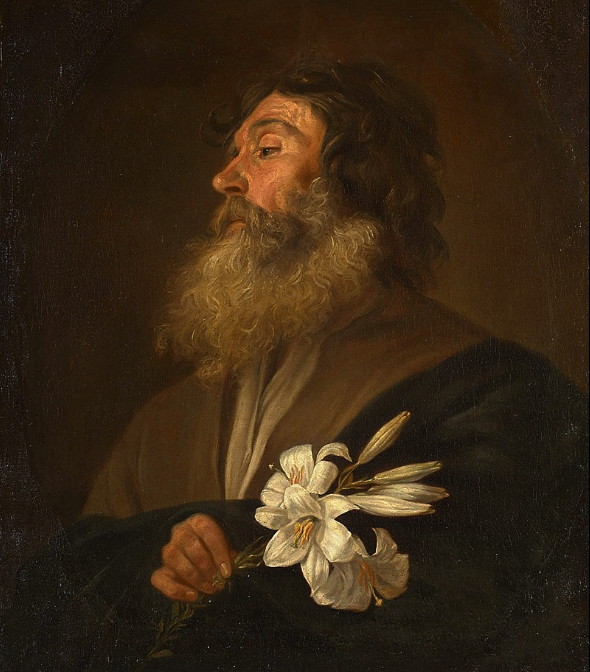 St Joseph by Michaelina Wautier (1617 - 1689)
a Flemish artist
Hail, Guardian of the Redeemer,
Spouse of the Blessed Virgin Mary.
To you God entrusted his only Son;
in you Mary placed her trust;
with you Christ became man.

Blessed Joseph, to us too
show yourself a father
and guide us in the path of life.
Obtain for us grace, mercy and courage,
and defend us from every evil.
Amen
(Pope Francis December 8, 2020)



Pope Francis has declared that, from December 8, 2020 until December 8, 2021 the church will celebrate a year dedicated to St. Joseph. Vincentians do well to study St. Joseph, to attempt to live in his example and to ask his intercession as we seek to live our vocation to serve Christ in his poor.
St. Joseph was an ordinary worker. Even though his family line traced back to King David's royal family, Joseph was not wealthy and he wasn't one of the VIPs in his hometown. He was an ordinary, a just man, who worked with his hands.
Covid 19 has brought those who are 'ordinary workers' to our attention and has rightly named them as the heroes who serve in spite of their own danger. Our Vincentian tradition has long encouraged the ordinary work of serving those most in need without any reward and without fear.
St. Joseph was a husband and father, not a high priest or a scholar. His call to serve elevated him above all other husbands and fathers, to become husband to Mary and earthly father to Jesus.
We can look to his example as we try to grow in our vocation as lay Catholics. Maybe we won't quite reach sainthood, but our baptism is our call to service and our Vincentian vocation is the way we try to become the best we can be – maybe even saints one day.
St. Joseph was obedient to God's call. It took courage to face the community as he accepted the pregnant Mary, to run away to Egypt and to return and re-establish his business. Joseph did all this because he had the courage of his faith.
Many people are suffering right now because of Covid 19. Some are ill or have experienced the death of a loved one. Others are unemployed and unable to manage their debts. Not all will manage to get through the pandemic without permanent, life altering damage. As members of the Society of Saint Vincent de Paul, we must support everyone we can. We need to use the courage of our faith when we are dropping off groceries on a front porch, or making friendly phone calls, or paying bills, or any of the other things Vincentians do well. We must also be praying for our friends and searching for any way we can bring love, respect, justice and joy in these troubled times.