Happy Autumn Brothers and Sisters,
Well we did it… the 4 remaining sea containers are boarding any day now and off to their final destinations. They will arrive (fingers crossed), starting October 9th through to the 16th. Winter will already have arrived but it will not be too bad as of yet.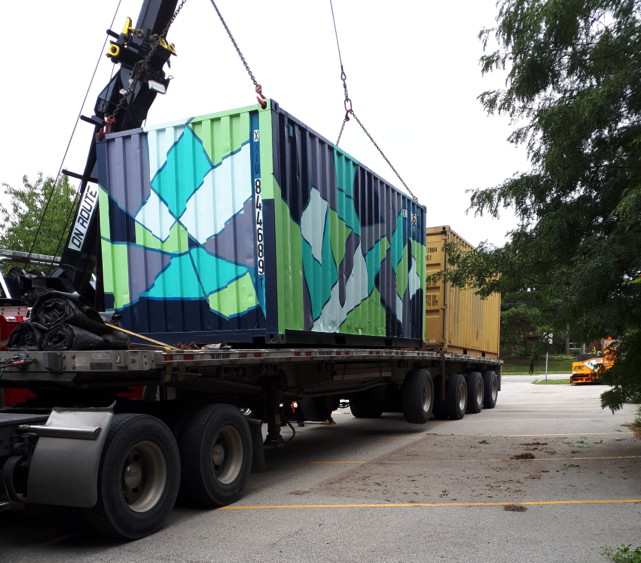 There were many challenges this summer. I first thought it was our tenacity that drove us to our success. However, whenever I needed to speak to the different site leaders throughout the summer, I heard joy, laughter, compassion in their collective voices.
These sisters and brothers are an amazing group of men and women and their teams make worker bees seem lazy.
Speaking of amazing – St Raphael's Burlington once again painted their sea container. Hats off to Nicole Lafontaine who endured the summer heat to make isolation be FUN!!
I can only imagine the faces of many drivers along the 401 as this went sailing by. Stay tuned for our next communique.
Pegg Leroux
ONRC Vice President