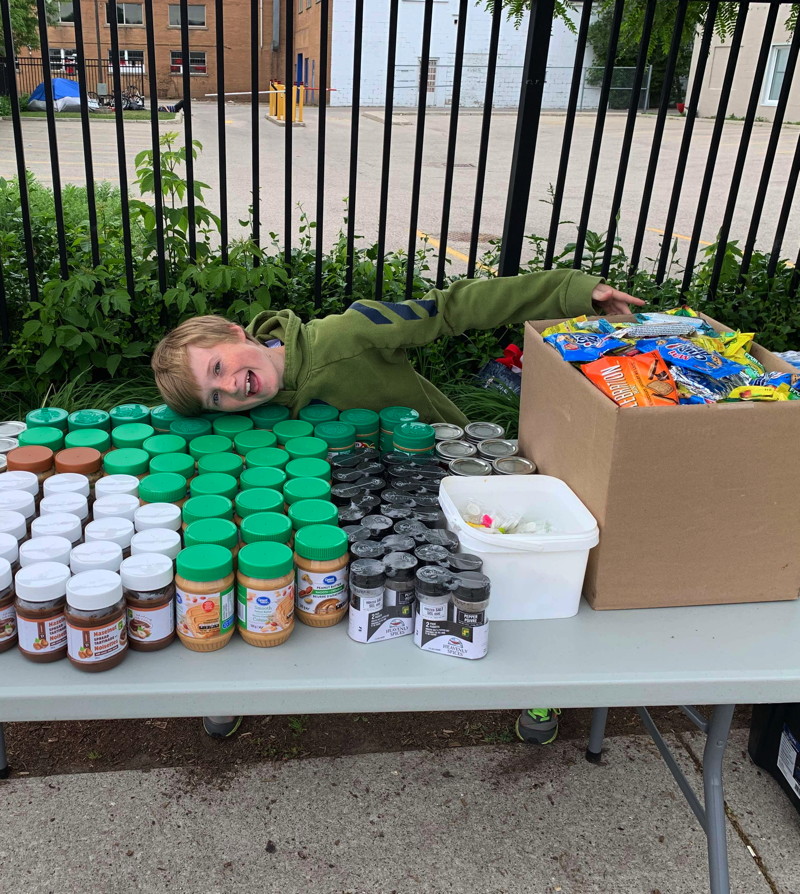 ClothingWorks & Saint Vincent De Paul Youth Partnership
This wonderful partnership was initiated by the ClothingWorks volunteer team lead and Donna McCarrey, who is a fellow SSVP volunteer and supporter to Mrs. Lillian Mulder. Lillian and I were initially introduced as a way of our program donating some items to the outreach in 2019. The ClothingWorks program had at that time recently received a large donation of clothing and undergarments and were looking for worthy charities to help disperse items. Our hope was to find a charity or community support organization, with a similar set of values to Goodwill Ontario Great Lakes. This now wonderful partnership was born and has evolved in a seamlessly and beautiful way which allows for both organizations to join forces to help those in need who have the misfortune for whatever reason, to live on our streets.
It has evolved into a supporting partnership with the Goodwill community stores in London joining our efforts, by collecting backpacks for the last 3 outreaches. Our hospitality dept has loaned us tables for a few outreaches as well. Our Community Engagement department, at my request, has donated Community bucks to support our last two outreaches and are committed, as long as the resources are available. We've also had the support of generous, like-minded community members who have large quantities donated handmade and knitted blankets, scarves, hats, and gloves to our winter outreaches. I have gladly leveraged the CW Partners and community contacts to gain donations for these much-needed outreaches.
Along this journey, a wonderful partnership and friendship between the director Lillian Mulder and myself has developed to, where we know share the load as regards to donation collection and recruitment of volunteers. My friends, colleagues etc. have donated their time or items to the outreaches and will continue to do so. The ClothingWorks program now collects donations for these outreaches throughout the year so that we are always ready to support this initiative and its outreaches.
Finally, to be able to work alongside Lillian, a like-minded individual as a team, to support the less fortunate and vulnerable members in our community on an ongoing basis, is something that I know none of us will ever tire of doing. Does it address the need? Yes, but, only in a very small and meaningful way. I am and will always be truly grateful for the opportunity the type of community outreach in London.
Carol-Ann McIntyre
Program Coordinator
ClothingWorks