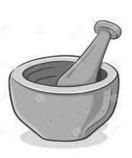 UNIVERSAL PHARMACARE
is an idea that is quickly winning over the hearts and minds of many Canadians. The provincial government has extended pharmacare to those under 25 years of age and the federal government has created a task force to study the issue. We have produced a pamphlet on this subject for you to distribute in your parishes.
ALARMINGLY
before the federal task force has even started its mandate, the Minister of Finance indicated that the government intends on merely tweaking the current system to 'fill in the gaps'. Tell the government the task force needs to seriously study UNIVERSAL PHARMACARE because that is where the greatest economic efficiencies are realized.
Have your say on Pharmacare by filling out the Government of Canada questionnaire
by visiting
https://www.letstalkhealth.ca/pharmacare
(the link for the questionnaire is on the right side of the web page).
SEE OUR PHARMACARE PAMPHLET HERE:
Pharmacare
AND OUR BACKGROUNDER HERE:
Backgrounder