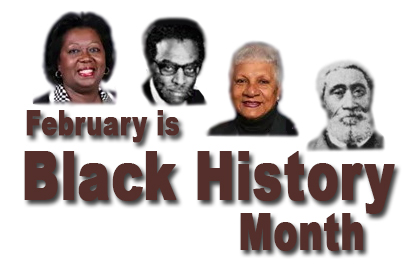 (January 25, 2021)
While February is Black history month and a great time to read about the rich black history here in Ontario and Canada, we should also recognize the many difficulties and challenges faced by the black community in striving to reach a level of equality with all Canadians. This month will see the launch of an ONRC pilot project for diversity and inclusion within the Society of Saint Vincent de Paul. The theme of the pilot is…Diversity is an Fact…Inclusion is an Act. The details of the project can be found on our website along with a short video. I would encourage all Vincentians to join us in this project and share with others.
Black history month provides us all with an opportunity to learn more about history, including the the positive effect from black Canadians as we continue to grow as a province and nation. We should all celebrate the rich history and culture that is associated with our sisters and brothers of the black community. We should also educate ourselves on the barriers that many black Canadians still face which contribute to higher levels of poverty as well as the effect these systemic barriers have on education, job and food insecurity, housing and criminal justice. We need to create an open dialogue with BIPOC members (Black, Indigenous & People of Colour) and among those we serve who are from BIPOC groups in an effort to understand systemic racism better. This could be a great time to invite fellow parishioners from a BIPOC group to join SSVP.
Our ONRC systemic racism working group has members from various BIPOC groups who have worked very hard to develop the pilot project we are now beginning. As one of only two Caucasian members of this working group, I have learned so much from the other members, about their struggles and viewpoints, about my own failures and about how much we can all grow and accomplish by working together in becoming a more diversified and inclusive organization.
Dialogue can be uncomfortable for many of us but it is necessary if we are to become a stronger Society that looks more like those we serve with such love, respect, justice and joy. Let's celebrate Black history month together!
Jim Paddon
More reading:
https://hillnotes.ca/2020/02/03/black-history-month-key-dates-and-key-people/