SOCIAL JUSTICE UPDATES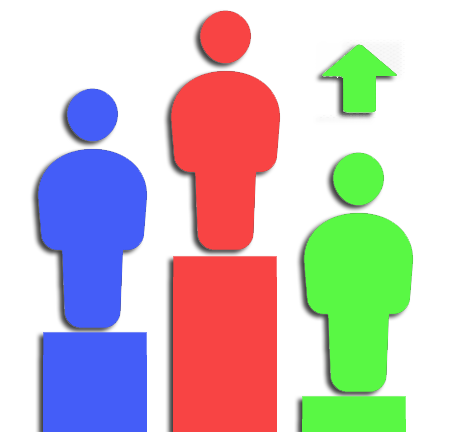 (September 2020)
Dear social justice supporters:
Systemic Racism
I would encourage comments on the survey we have included in previous updates. While we did have a deadline of August 25, we would welcome on-going comments and replies. While we discuss this issue within the Society, you may ask what you can do at your conference or council. Some possible actions may include:
Approach parishioners from racialized groups and invite them to consider joining your conference. The reasoning for this invitation would be to provide your conference with a membership that is racially diverse which can help see issues of poverty from a different perspective. These new members may also be able to provide their own lived experiences regarding racism.
As we do our home visits or meet with those, we serve in other services we may offer, why not invite racialized families to share some of their challenges with racism.
Invite racialized people to attend a meeting to speak about racism and especially how it affects poverty.
Education is a key element of understanding racism and it would be beneficial to improve our knowledge. The advantage of cross -cultural literacy is one method of accomplishing a better understanding of what racism may mean to those most affected.
Our national social justice meets monthly via Teams virtual meetings. In our efforts to improve our knowledge and future efforts regarding systemic racism, we are expanding our meetings from the normal one hour to 90 minutes, with the added time each month being dedicated to a discussion of various issues related to systemic racism. In addition, in our efforts to be a more racially diversified committee we are pleased to welcome Valerie Alexander from Ontario who will be joining us as a voice of black racialized people as well as offering the committee insight and understanding on how poverty can affect racialized groups. We are also planning to invite an Indigenous person to join this committee and would welcome any suggested names. Faith and the Common Good and Laudato Si'
The Global Catholic Climate Movement (GCCM) Canada is part of the global network to animate the social, political, and ecological insights articulated in Pope Francis' climate justice encyclical, Laudato Si'. GCCM (
www.catholicclimatemovement.global
) has the following goals:
Bring Laudato Si' to life by growing a community of Canadians willing to act courageously toc are for our common home.
Build an online forum to foster connections and sharing between and among the GCCM, Canadian Catholic organizations, Indigenous and Allied land, and water defenders, and Canadian Catholic laity who are called to creation are leaders.
Work to understand and seek transformative action on the disproportionate impact that climate change and unsustainable resource extraction have on Indigenous communities.
Encourage Canadian Catholics to raise our voices in the public sphere to call for bold climate policies and amplify the Laudato Si' message in the media.
As Vincentians we should place a strong emphasis on how climate change can affect the most vulnerable of our communities. I would recommend reading the encyclical. One particular quote by Pope Francis states that " Today, however, we have to realize that a true ecological approach always becomes a social approach; it must integrate questions of justice in debates on the environment, so as the hear both the cry of the earth and the cry of the poor".
Criminal Justice
The criminal justice system in Canada is one that certainly needs our attention. It is more than prison ministry and visiting inmates. There is a need to address injustices in racialized policing in Canada. There is a much higher rate of racial profiling in police stops, pre-trial detentions, and prison populations. In 2016 black people comprised 3.5% of the general population of Canada but 10% of the federal prison population. In 2014 the RCMP reported that there were nearly 1200 missing or murdered Indigenous women and girls across Canada between 1980 and 2012. Indigenous women's groups place this figure at closer to 4000. Indigenous women are more likely to experience violence, homicide and human trafficking as well as a much higher rate of incarceration that non-indigenous women.
Restorative justice is another important component to addressing the rate of recidivism where repeat offenders return to crime and prisons. If your conference is currently involved in efforts related to this topic, we'd like to hear from you. If you are interested in becoming active in the criminal justice area, please let us know. We can help.
Covid 19 recovery and social justice.
As we hopefully return to regular in person meetings, I'd like to encourage every council/conference to appoint one or more members to act as their social justice representative. One option could also be to approach parishioners who may have work or other volunteer experience in social justice areas to consider joining the conference or to simply join the social justice committee in an advisory role. This role could be expanded outside of the parish to inviting someone from your community to assist with social justice topics.
Jim Paddon, Chair
National social justice committee