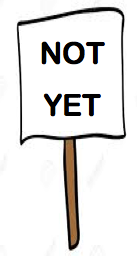 Bill 148, the Fair Workplaces, Better Jobs Act, that was implemented on January 1, 2018 has definitely improved working conditions for thousands of people in Ontario. Unfortunately, however, some employers are evading the cost of complying with the law by either laying people off or by withholding the few meager benefits that people may have had.
Our Vincentian commitment compels us to speak out against this kind of discriminatory behaviour. Therefore, support the businesses in your neighbourhood that are treating their employees justly and let the others know that you are not happy with the way they act towards their workers.
We should be ashamed of enjoying a cheap cup of coffee or expecting affordable child care at the expense of the people who brew the coffee or look after the toddlers.
While grateful for what has been achieved, we are not there yet.
First of all, this law is not complete until it is fully endorsed by everyone. Secondly, the legislation needs to be strengthened to make it easier for low-wage workers to unionize. Finally, certain exemptions that exclude some people from the improvements that Bill 148 offers must be eliminated.