Systemic Change Report - May 2020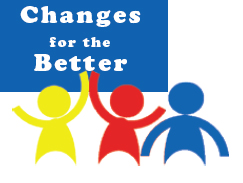 (Excerpt from the annual report by Jere Hartnett, committee Chair)
Systemic Change Committee Focus
(Institutionalize Systemic Change/Social Justice within ONRC)
Our Systemic Change (SC) work focuses on identifying barriers for those in need and working with them to remove the barriers helping them to get out of poverty. Our work includes education on bringing about SC, SC project assistance, providing SC resource synergy by networking and sharing ideas and best practice with other Vincentians.
2019 Accomplishments
Ozanam Education Fund
Over the past year we have responded to 37 new applications with funding of $74,000. Since establishing the Fund, we have responded to 260 applications with awards exceeding $466,000. This has made a significant difference in many people's lives helping them get an education and a way out of poverty. We have recently implemented the tax receipt process for issuing T4s for Ozanam Fund recipients for the 2019 tax year. We have also expanded the membership on the Ozanam team.
Seeds of Hope
The Seeds of Hope project continues providing hope for future education for children in need. Hundreds have now been enrolled in this program.
Prison Release Kit Project
This project led by St. Paul's Conference Burlington was launched in late 2017. It provides a kit with basic essentials that is issued to prisoners at the point of returning to the community. The project is now well established and able to sustain itself financially. It has distributed over 220 kits for both men and women.
For the rest of the report, see
Systemic Change - Committee Report