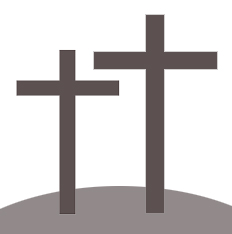 RESTORATIVE JUSTICE - PRISON MINISTRY
We include restorative justice/prison ministry under social justice at both our national and regional levels as the many issues related to this topic are certainly ones that we need to be active in both advocacy and systemic change.
Here in Ontario, we have active groups in Windsor-Essex, Hamilton, Toronto, Barrie and Penetanguishene as well as working relationships with other organizations such as Friends of Dismas.
While these locations provide a valuable resource both inside and outside of the prison walls, there is a need for more members to join these efforts. This does not mean having to go inside the prison as we can also offer much help for inmates who have been released and who we refer to as returning citizens.
There is a strong link between poverty and crime and the effect crime can have on the victim and offender and their families which can have long lasting and very negative results. If we can help both victims and offenders with compassion and understanding, we can be part of the solution. We can also advocate for changes in the criminal justice system.
We are also aware that there may be other locations in Ontario who are involved in this ministry, and we encourage you to let us know what activities you are conducting. In addition, any conferences who have an interest in getting involved can contact myself for further information on what and how you can help.
We are planning a meeting of those currently active in this ministry on May 11 in London, and we hope to develop some methods that improve our communications with one another and ways we may recruit more members to this important program.
Submitted by,
Jim Paddon
Chair of Restorative Justice/Prison Ministry
jim@ssvp.on.ca