Weekender Program For Kids (WP4K)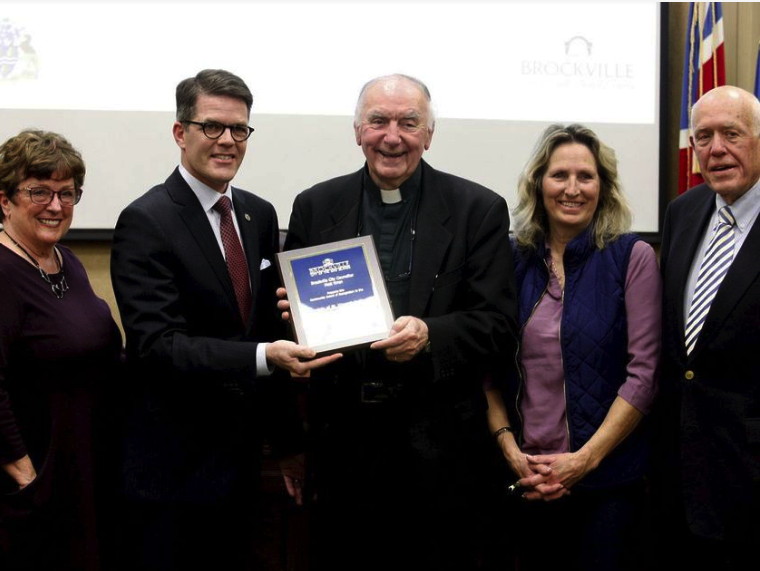 The Brockville SSVP Conference's Weekender Program For Kids (WP4K) was awarded one of the City of Brockville's inaugural Brockville Community Awards of Recognition for Outstanding Community Contribution, at a ceremony held at Brockville's City Hall, on Dec 11th 2018.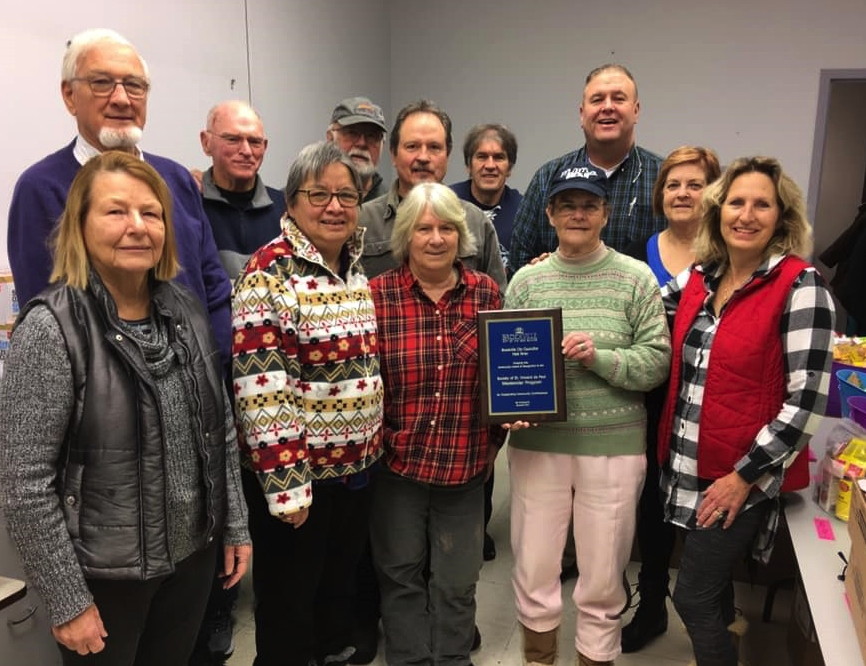 This date was coincidentally the 3rd anniversary of the first 16 WP4K bags being handed out at St. Francis Xavier School in Brockville. (I attached the article about the WP4K I wrote for the Vincentimes in 2016 to refresh your memory.) What a long way we have come in 3 years since that first delivery! Our WP4K has now expanded into 17 schools, sent home over 17, 000 WP4K bags and we currently have 255 kids in our program. We have only been able to make these huge strides thanks to the generosity of our parishioners, our corporate and private donors, and with the help our dedicated volunteers and fundraisers.
Father Brian Price accepted the award on behalf of our Conference. I have attached a photo of (most of our) our WP4K packers with the plaque.