James Bay Project Update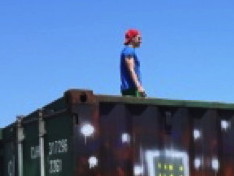 The James Bay Project continues to be a source of inspiration.
On November 24, 2018, we were able to send six skids of hockey equipment, warm coats, boots, pasta and 2 more sewing machines to help our Native friends.
This is a combined effort of our thrift store putting together donated materials, our community donations, and volunteers who helped sort, bag and load our truck.
We were blessed with two great companies who, out of the goodness of their heart, sent the skids from Sudbury to Moosonee. Gardewine transported them from Sudbury to Cochrane, and Ontario Northland Rail sent them to Moosonee from Cochrane. We continue to be humbled by the way God opens doors to help our Native brothers and sisters.
"It is making a difference in our communities", states Bishop Robert Bourgon, Diocese of Hearst. Soup dinners and pancake breakfasts are not only feeding those in need but bringing people together as family. Many other communities need assistance to lift them out of poverty. Our work is ongoing!
Your sister in Christ,
Michelle Jenkinson