Sleep out for Poverty - 2017
(posted: July 2, 2017)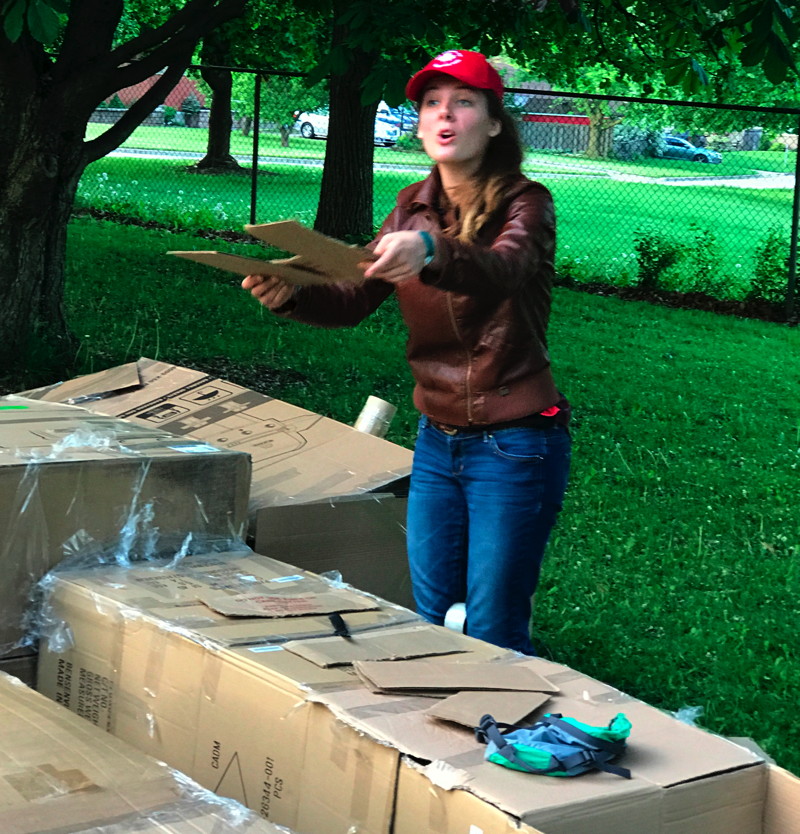 Once again a group of young people slept outside in solidarity with those on the street. The evening was beautiful and perfect and there was lots to share. We had 3 guest speakers come and join us through the event, 2 on the Friday evening and one on the Saturday morning. Our first speaker, Pam Harbottle came from the Hyde Park Lions group. Annually we have been volunteering with them at their Santa Claus Parade acting as marshals, collecting canned goods or handing out hot beverages and treats. We felt it a necessity to know more about this group and their amazing works in the community.

To many of us, it was super surprising the amount of community works they do, from aiding those who have seeing impairment to pediatric oncology. They are also very involved in the environment as well and have lots of opportunities for volunteering. What a great way to start our evening!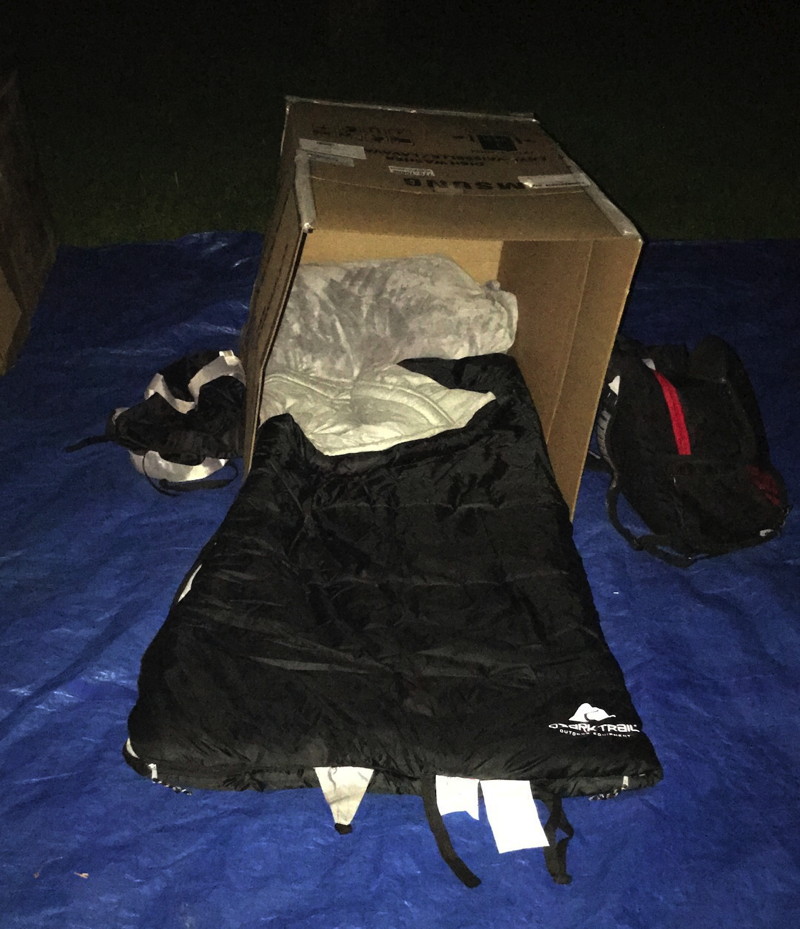 Our second speaker was from our own parish, Kyle Geraghty, the music coordinator of our Praise and Worship band at Holy Family Parish. We listened to his spiritual journey and were moved by his stories and music. Sitting by a camp fire and listening to him sing was a great experience and we were all grateful for his gift of music and story telling.

After our speakers, we settled in for the night of sleep...the temperature was about 6-8 degrees so not so bad compared to zero at the second Sleep out experience.

We woke at 7:30 am to a gorgeous morning ready to start our poverty awareness activities and community service but first our last speaker of the event. Leroy Hibbert from LUSO arrived at 8:30 am to share his personal experience with poverty on the street and what he did when approached by someone homeless. All I have to say is he has a heart of gold and the compassion of one who truly cares for his brother or sister's well being. The youth present felt a huge connection with Leroy and the actions he displayed. We were then giving a beautiful gift again of music, his wife Helen Hibbert sang a song she wrote called "Fly". Her voice filled us all with sweetness and emotions, just a treat to be in the same room with some one God has gifted was a privileged.

We must thank each one of our wonderful speakers this year for what they shared! We were lucky to have heard their stories.

Our event then lead the youth downtown with Blessing Bags to distribute along their journey to the SSVP Store on York Street. We set up an area for handing out some of our hygiene products left over from our "On the Street" project. Again the supplies were well received by those living on the street or on fixed low incomes.

All in all the 20 hour event was a great success for those who joined in this year. Each one brought home different emotions and ideas to do more in the community. God bless those who answered God's call and said YES to attending the 4th Annual Sleep out for Poverty!