The Last Post
(posted: November 14, 2017)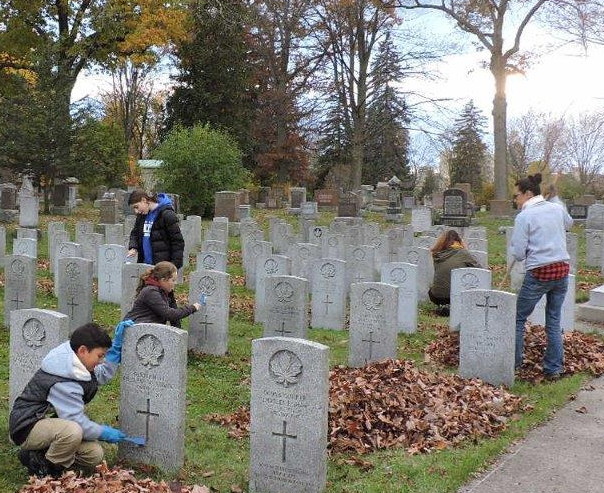 The Last Post With honour and humbleness, we had the awesome privilege of cleaning the Last Post this year at Mount Pleasant Cemetery in London Ontario.

The Holy Family Parish Youth Conference, St. Louise de Marillac Society of St. Vincent de Paul held our 3rd Last Post Clean up for the Remembrance Celebration happening in London. With 7 youth and parents we started our task at 4:00 pm to 5:30 pm. Due to the weather our team had to cancel the original date of November 5th to Tuesday November 7th. The numbers of youth and parents diminished to 7 from 14 but we got the job done and ready for the ceremony.

Our works we do at the cemetery is part of our SSVP mission statement to serve the poor and also in our Catholic teachings we are asked to take care of our dead and the area called the Last Post is fulfilling our mandate. The Last Post is a section of the cemetery that has been available by the Government of Canada for the veterans who upon passing away found themselves impoverished. This Last Post Fund is to give honour to those who gave their lives up to free us all in Canada. So it is our responsibility to take care of those in need and who have died.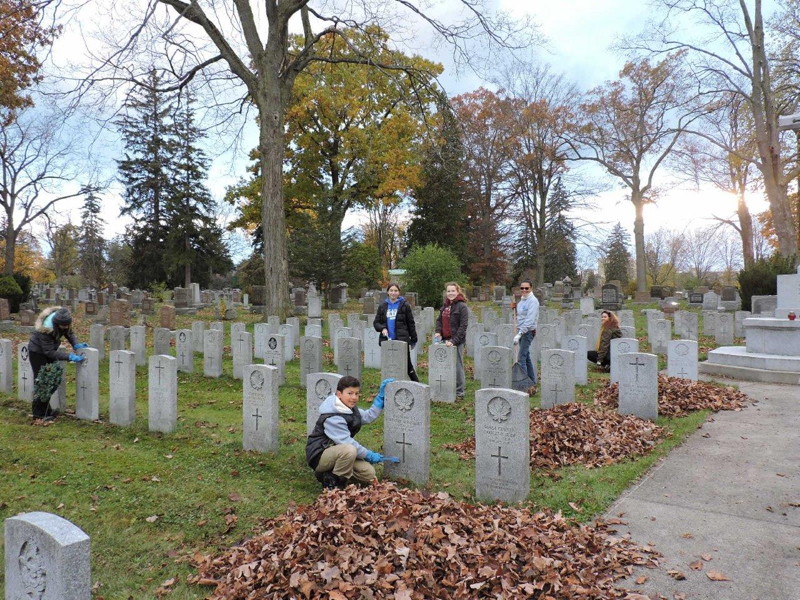 After our clean up, our team of young people listened to the poem In Flanders Fields and said prayers for those who passed, the evening was just upon us as we closed our events with the sun setting. It was a beautiful experience for all.

We can now only pray that every young person should take upon themselves the responsibility to find a Last Post in there area to clean before Remembrance Day so we can honour those who have died to give us the freedom to live in this wonderful country of ours, Canada.