HAMILTON PARTICULAR COUNCIL celebrates our Founder and our Patron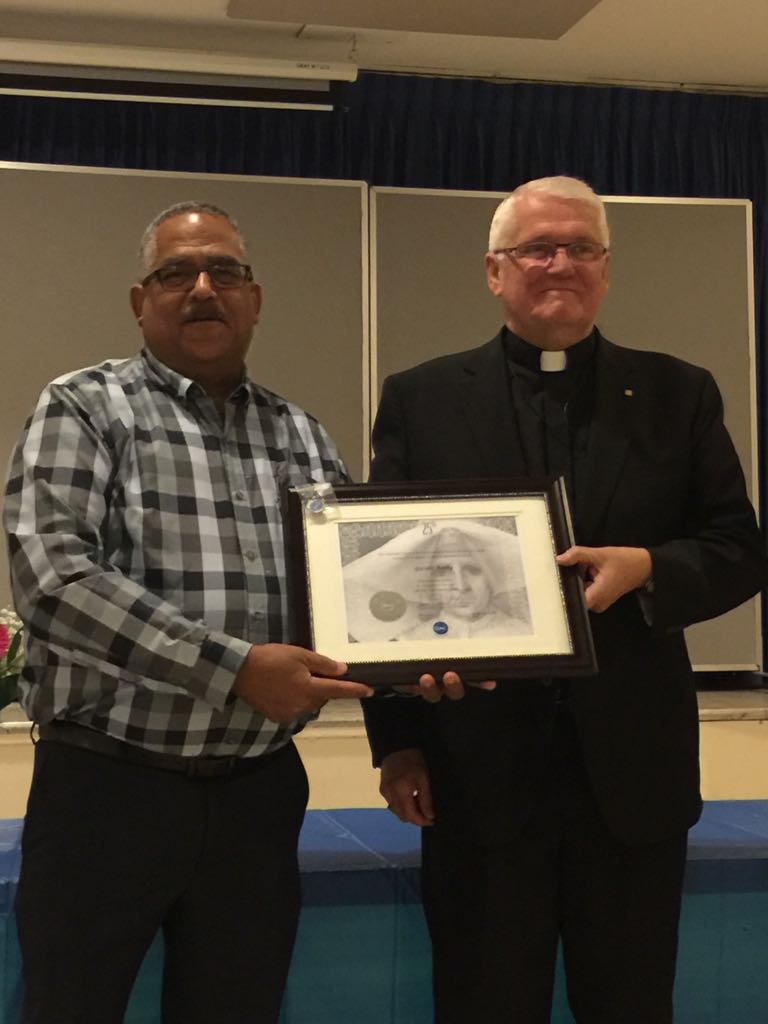 HAMILTON PARTICULAR COUNCIL celebrates our Founder and our Patron with their 6th Annual Vincent/Ozanam Dinner and presentation of its members Long Service Awards on September 8th, the birthdate of our Mother, Mary. There were 105 in attendance and included Bishop Douglas Crosby, Bishop of Hamilton, several clergy(priests and deacons), Vincentians, their families and friends. The dinner menu was great and no one left hungry. Everyone was buoyed by mini presentations of the lives of Blessed Frederic and St. Vincent de Paul by two of the Pastors present. After dinner, there were fifteen (15) Long Service Awards handed out. These were presented to the recipients by Bishop Crosby who was ably assisted by Dan Lohin, President of Hamilton Particular Council. Among the recipients was Guido Kelly, ONRC Chair, Twinning.
Bishop Crosby then congratulated all the recipients on their awards and made all aware of the commitment by Pope Francis in his efforts to serve the poor at the Vatican and also of the Pope's great support of the works being carried out daily by the members of the Society of Saint Vincent de Paul worldwide. It sure was a great night of Vincentians coming together as a family. The list of the awards presented and the recipients are listed here.
Frances March - 25 years (St. Ann Conference)
Isabel Callaghan - 25 years (Annunciation of Our Lord Conference)
Guido Kelly - 25 years (Annunciation of Our Lord Conference)
Omo Ajayi - 15 years (Sts. Peter & Paul Conference)
Sharon Springstead - 15 years (St. John the Baptist Conference)
Joseph Savelli - 15 years (St. John the Baptist Conference)
Andrew Burns - 15 years (Annunciation of Our Lord Conference)
Anthony Bernar - 10 years (Annunciation of Our Lord Conference)
Keith Daw - 10 years (Our Lady of the Assumption Conference)
Mary Ann Daw - 10 years (Our Lady of the Assumption Conference)
Ed Klunder - 10 years (Our Lady of the Assumption Conference)
John Labreche - 10 years (Sts. Peter & Paul Conference)
Marjorie Mullen - 10 years (Sts. Peter & Paul Conference)
Mary Park - 10 years (Our Lady of the Assumption Conference)
Jerome Scanlon - 10 years (Annunciation of Our Lord Conference)